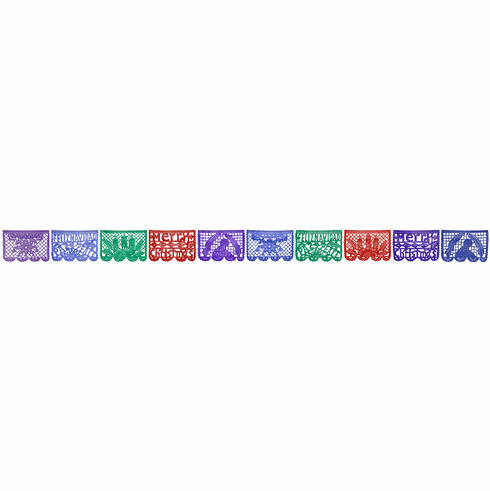 CHRISTMAS PLASTIC
Medium Banner

11.99 ea.
6 Banners for $60 ($10.00)
12 Banners for $108 ($9)
13 Ft. Long Banner-Ten (9"x 14")Sheets.
Dark Blue, Purple, Green & Red.
Fair Trade & Handmade by Paper cutter artisans dedicated to Preserving Ancient Traditions.
HECHO EN MEXICO


This image is protected by copyright laws, contact us if you would like to use this design.
Esta imagen está protegida por leyes de Copyright, contáctanos si deseas usar nuestro diseño.